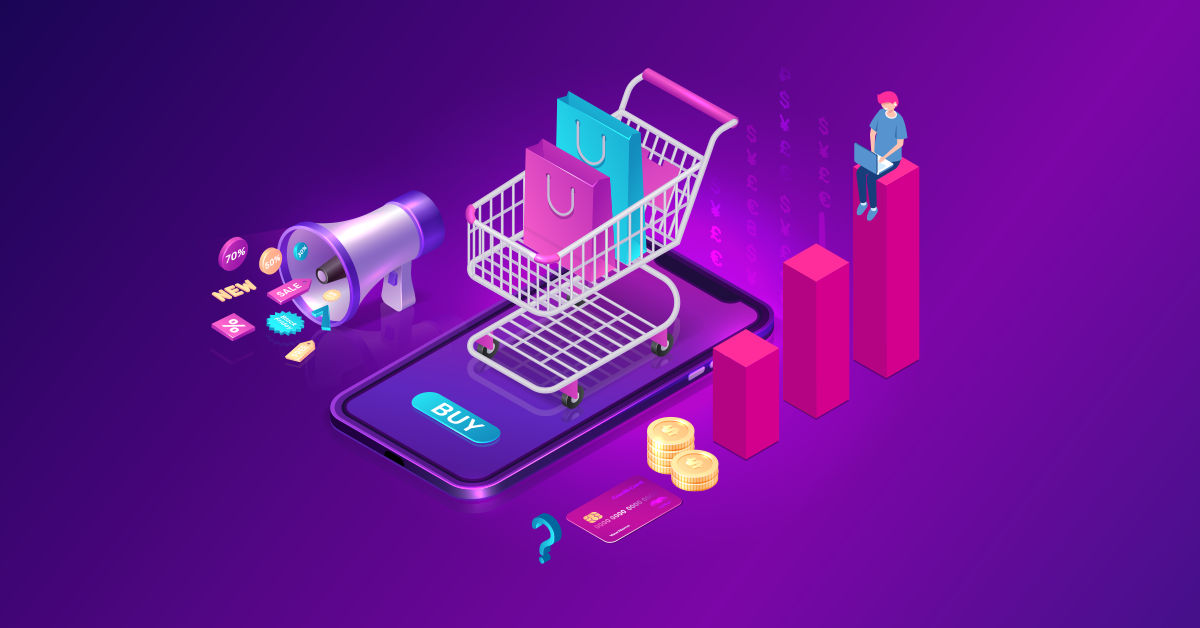 What is an e-commerce site?
An e-commerce site is a collection of products. To be successful, build a site people want to buy from. Set up your store in a way so you can track your sales and discover where you're losing sales from the backend. This way you can plug leaks in your conversion funnel. There are many platforms like Woocommerce or Shopify that can help you list products, track sales and understand how people are behaving on your site.
You can also sell on marketplaces. As a seller, many try to go with a marketplace like Amazon, eBay, or Walmart. Amazon is a goldmine for many brands. Amazon offers the perfect spot to get your products in front of a huge, engaged, and profitable audience. But before you set your store up, you need to know several things.
What's the difference between selling on Amazon and selling on your own site?
Amazon has buyers who want to buy stuff. You don't have to work to generate buyers.
But if those marketplaces are too overwhelming or too expensive for you, you might want to look towards a marketplace that is more niche. That requires some research on your part.
That means you'll need to compete with a lot fewer sellers. Wherever you choose to sell products the next strategies can help you sell more.
Ecommerce Marketing Strategies 2020
Strategy 1: Determine the niche
The first step in this process is to identify the niche you want to focus on. Electronics, car sales, and even home improvement—the number of options is endless. Start by thinking about your ideal customer. What are they looking for? What are the types of products they want? Are they interested in DIY or getting ready-made products?
You might be selling a fitness product, for example. Or you might couple selling health supplements with the fitness product after listening to customer feedback. Make sure you're thinking about it with an angle concerning your business strategy. You might be tempted to sell everything like Amazon does.
Amazon now sells almost everything under the sun with product categories stretching across a dizzying vast number of verticals. But when they started, they sold books. Their presence was so tiny that big bookstores laughed at them. It's alright for you to start small. Start with a problem you're facing. Solve it for others. Or you could start with your passions and validate the niche idea with keyword research. Here's how I researched a sample niche.
I started with "dog collar". The competition is fierce.

So I thought of alternatives and thankfully arrived at small dog collars.
Strategy 2: Research audience demographics and device types
Next, determine where your target market resides. Is your target market primarily in the U.S.?
Next, imagine your target market using different types of devices. It could be through a smartphone, a tablet, or even home assistant devices. Does your audience like textual content, podcasts or videos? Almost half the online population watches a video every day.
This is where you want to get super-specific. You want to market your products through apps and devices to people who use different types of devices. If you're not sure, run competitor sites through Alexa.com. They generate accurate user demographics.
Strategy 3: Sketch a buyer persona
Ultimately with demographic data and device usage data what you're trying to build is a buyer persona.
A buyer persona is a description of your ideal customer. It tells you who they are, what they are interested in, what problems they face, how they think, and what they would like to see on your site.
Buyer personas are great for driving traffic to your eCommerce store. They are specific to your business. With the above factors, you'll have a good idea of the broad pointers that make up your customers' characteristics.
If that isn't enough, get on the phone with some of your customers to get a deeper idea.
Strategy 4: Create a unique value proposition
You'll need to do a little market research. The key here is to know what makes your product or service unique. What does your target market need? What do they prefer? What's the most appealing feature that could appeal to them?
When you're thinking about your product, you want to find out the type of people who would buy it and how you can possibly appeal to them. This is called market research, and it will help you get to the bottom of this.
If you want to get more specific, you can visit different Facebook pages or websites to see what people are saying. You might be able to find out what's pre-existing and what's new. You can also use keyword research, which will allow you to discover how many search for a particular product or keywords around it. Ultimately, the goal is to create a unique value proposition that defines your brand.
One example is Anthony's Goods.
Anthony got the idea to sell almond flour and other gluten-free products after doctors gave him a diagnosis of rheumatoid arthritis. Once he skipped wheat flour he started feeling better. For Anthony's special dietary requirements, alternative flours were hard to come by. So Anthony decided to solve his own problem by reaching out to select few who made good gluten-free flour. Next, with this friend Alex, he started the business on Amazon. The first month he sold 10 packets. And a year later the numbers swelled to 500 and a few thousand after. Anthony feels that Amazon has been a life-changing decision.
The platform gives him access to customers. Unlike retail stores, he doesn't have to fight for shelf space. The playing field is level and no one looks down at you because you're new. You're are not made to feel small because you're a startup. The only caveat? The product should be stellar. And the customer has to know it. Anthony not only sells on Amazon but also on his website. For him, the unique value proposition is quality gluten-free flours and products.
Even the packaging looks organic. If you want to communicate your value proposition effectively you must sport quality eCommerce website design.
Strategy 5: Improve the user experience
With the competition on a massive scale- Amazon, eBay, and Walmart have become the behemoths of eCommerce. When they're not competing on price, they're busy competing on user experience. They know how to build a user-friendly interface that keeps customers on the site and turning them into return shoppers.
That means you need to create a very simple e-commerce website that's easy to navigate and load quickly. It needs to look good, sure, but it needs to do more than that.
A lot of sites change their site design around the time of Christmas or other holidays. This is done to imbue the holiday spirit, improve user experience and generate more sales.
One of the easiest ways to do that is to optimize your site by listening to customer feedback
Strategy 6: Set up an affiliate program
There are lots of affiliate management programs out there, but an affiliate program is one of the best.
Affiliate marketing relies on user-generated content. This content comes from third-parties who stand to receive a commission for each product sold. A website that drives referral traffic and sales to your site will earn a commission from you. That's how affiliate programs work.
If you haven't already, take the time to set up your program. Have a dedicated landing page for your affiliate program from DepositPhotos.
Here's what it will look like.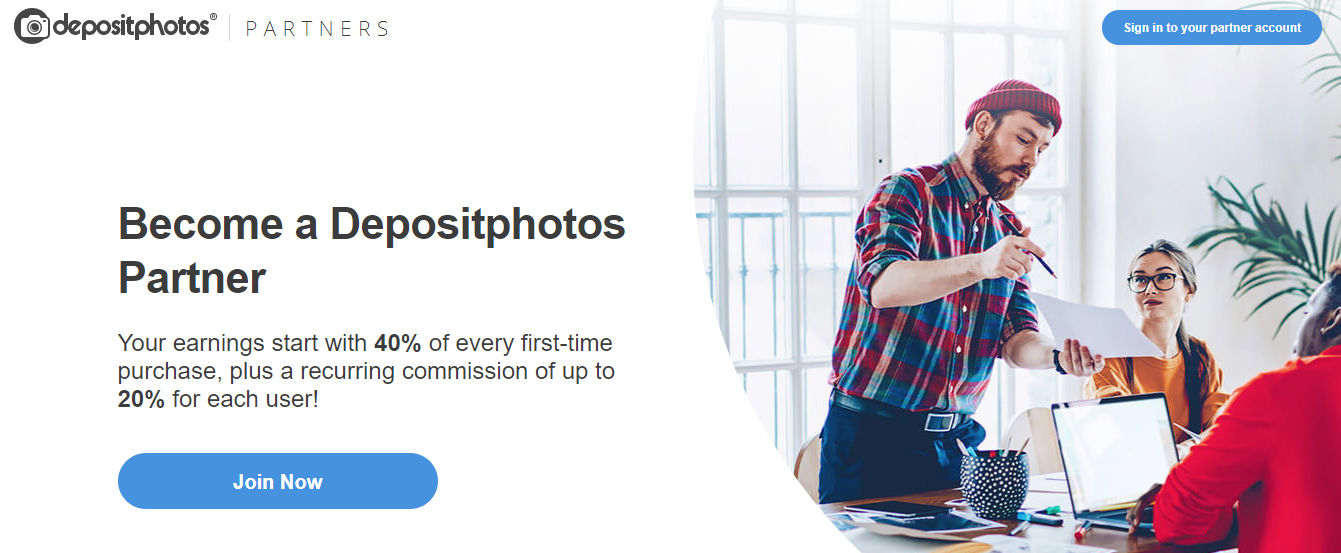 First, you'll need to set up the rules. This is where you'll decide how to set certain conditions and conditions for your program.
You'll want to set these conditions first so that you can get a good feel for the type of affiliate program terms you'll be working with.
Strategy 7: Use Pinterest
Pinterest is a highly visual platform. This makes it superior to Facebook, Twitter and other social media networks for eCommerce marketers. You can drive engaged traffic with the platform. How? Just think about it this way. Most e-commerce platforms give their users the option to pin products to boards or add items to the product board. This feature is either built-in or achieved through plugins.
Buyable Pins are pinned to the top of the board. And a visitor clicking on it gets a link to purchase the product. That way, users don't have to go on a product research spree. Again, when using buyable pins, make it easy for your followers. Include a description and the price of the product in your description. This means users don't have to dig around to get more information and can make the decision right there. Show the price of the product whenever possible. Without a description and price, you will still get link clicks but a description supplemented with pricing takes users close to the conversion. This makes things easy for your customers. I know from experience that Buyable Pins are great for e-commerce stores.
Strategy 8: Grow your brand with user-generated content
User-generated content is one of the best ways to display the products of your site.
You may not have the biggest social following, but there's no reason why you can't use social proof to your advantage. Social proof is a way to show your customers how many other people are buying from your eCommerce store. You can use social proof in a variety of ways, including:
Testimonials
Reviews from customers
Customer logos
Here's an example. They not only include testimonials but user counts as well.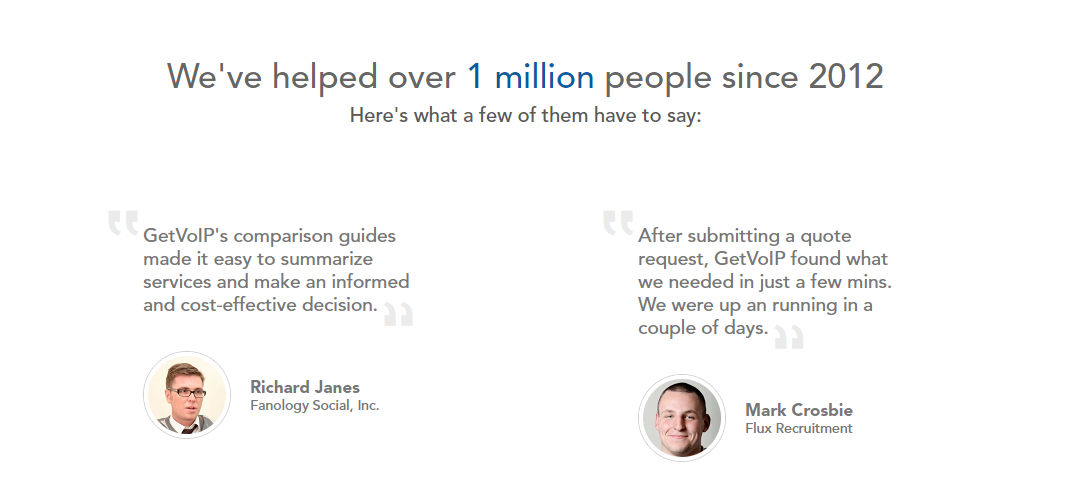 A simple way to do this is to include a video testimonial on your product page. The idea is that people will read about the customer and see that others have bought the product as well. You can also include a product video to add to your product page.
With UGC content, you can add it to email campaigns to showcase social proof. Successful brands tie in social proof with their promotions email campaigns, on their websites and other places. This gets them more mileage for their social proof.
Each of these places is an opportunity to feature the product in a better spotlight. You can showcase videos that feature customers or showcase videos with the product in the context of how it's used.
Customers showcasing proof of the product they're using and the warning is a great example of social proof for your brand. Rent the Runway is an excellent example.
Rent the Runway lets customers rent out fashionable dresses that models wore on fashion runways. The brand found that a majority of customers had a great experience with these rented dresses and they captured these moments by uploading them to social media channels like Facebook. All in all, there were 12000 such photos. The startup then collected all these pictures, posting them to a single destination called Our Runway. This was user-generated content that provided social proof to this new concept of renting haute couture dresses. The marketing move was nothing short of genius. People who viewed these photos were 200% more likely to rent the clothes than those who didn't. The platform established itself as a product for everyday women who want to wear amazing new styles. These pictures are more useful for customers who want to feel the product.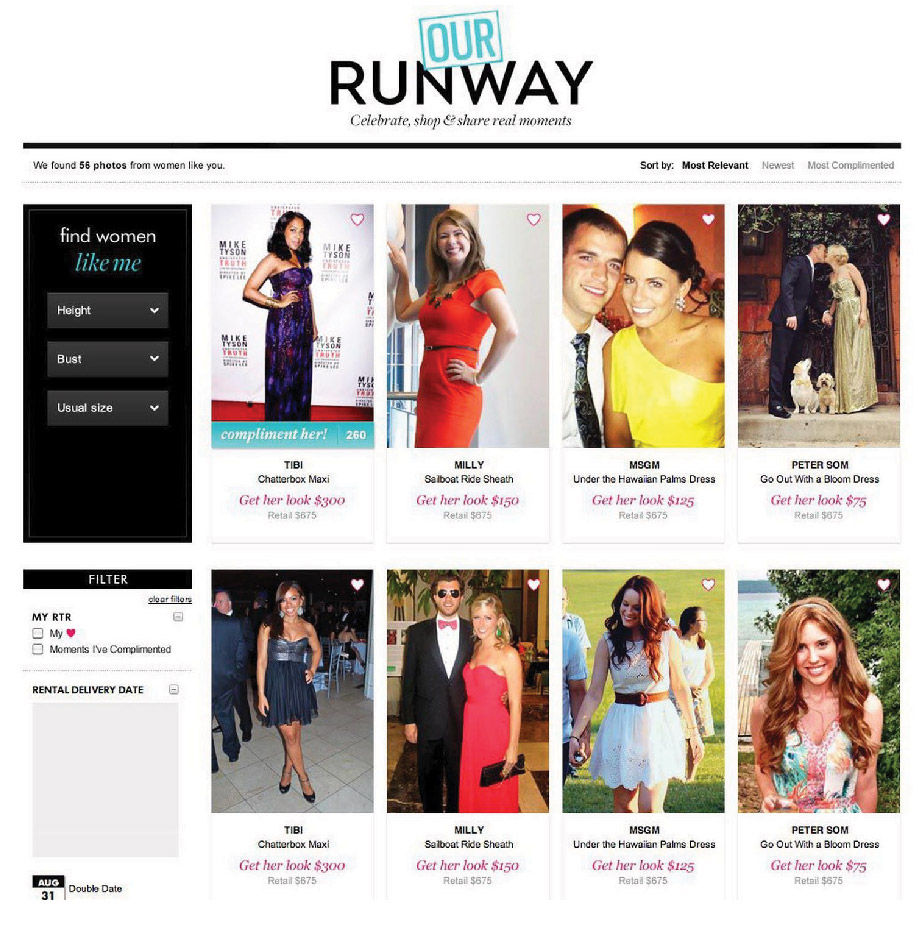 The message is loud and clear. The apparel is for everyday people. The campaign allowed the brand to use the tons of user-generated content it already had. It's ideal for eCommerce companies that sell physical products that customers can show in context. The company can sell the product and convey its benefits to the consumer and elevate the overall brand experience
Another example is GoPro that selects a "Photo of the Day" from the vast number of submissions its customers send them.
This encourages its customers to participate more and create more UGC for the brand. Cadbury is doing the same thing with its Madbury campaign that invites casual browsers on social media to try their hand at chocolate making.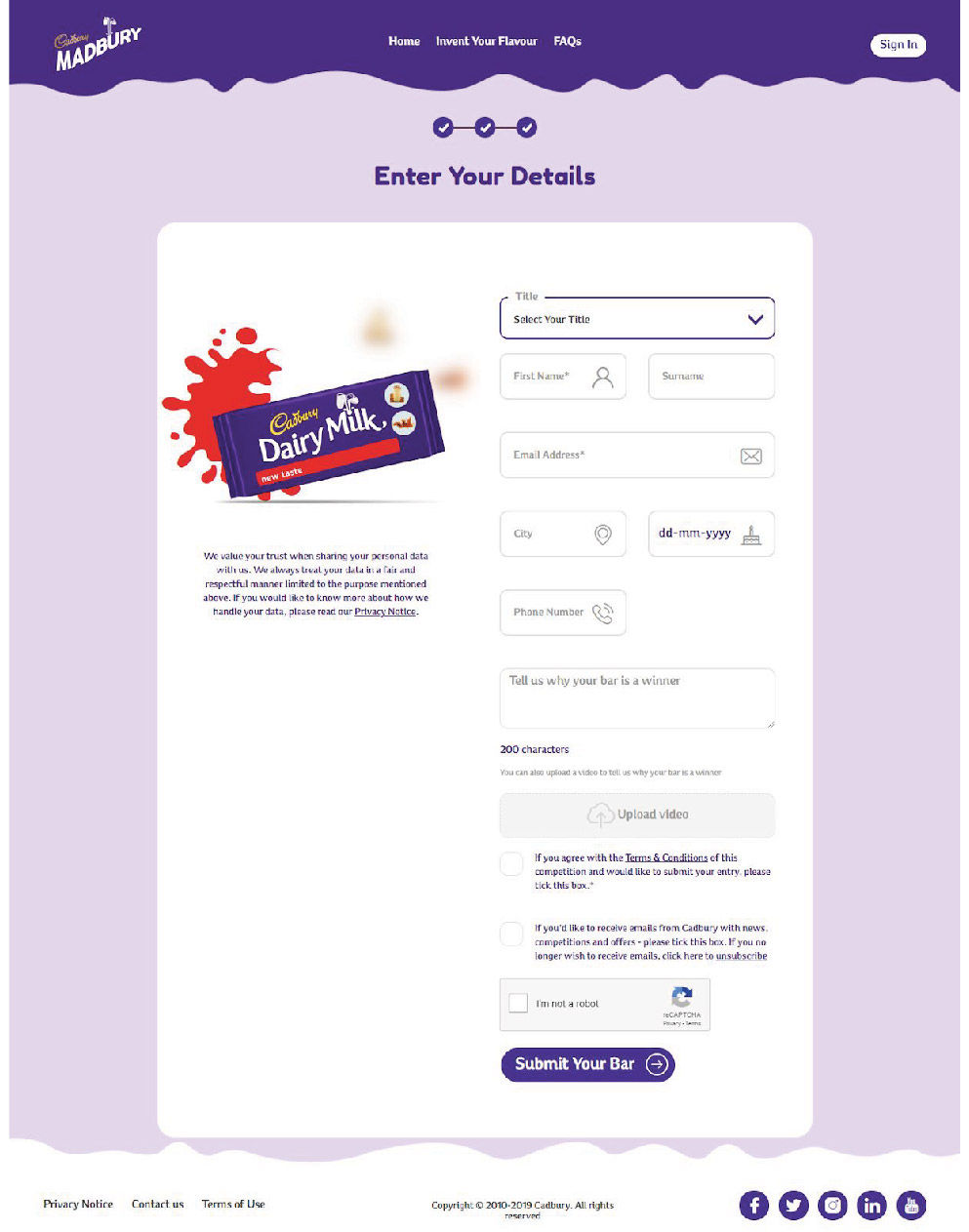 At the end of the contest– a winner is chosen who's recipe will turn into a new Cadbury bar. This provides people the incentive to participate in large numbers.
9. SEO for eCommerce
You can drive organic traffic to your store with the help of search engine optimization. If done right, the rewards are enormous. When starting with SEO take care that you don't go for keywords that are too competitive. You'll break the bank trying to rank for the said keyword. And there's every possibility that you won't rank for it either. That's why keyword research is so important. Use it to find keywords that offer you the best shot at ranking well. That means selecting easy to rank keywords with low keyword difficulty scores.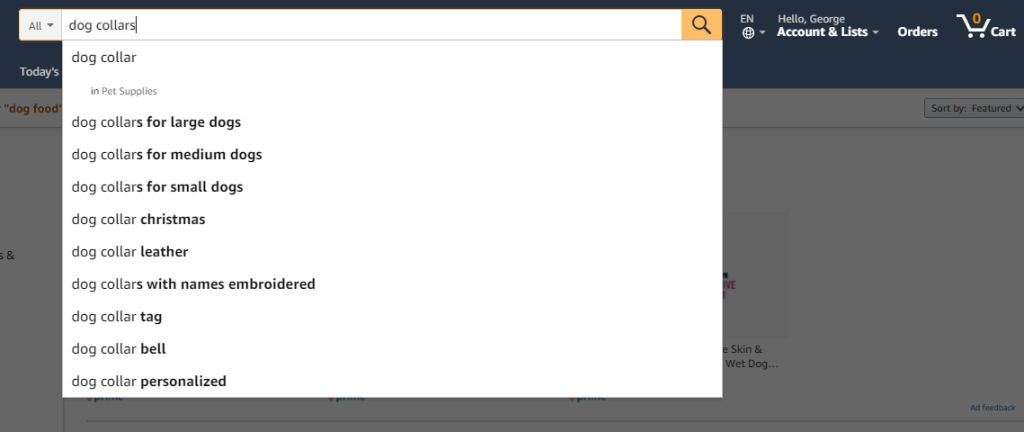 When running an eCommerce store, rather than using keyword research tools right off the bat, use Amazon to discover suggestions and matching queries and then feed those selections to keyword research tools. Next up is backlink building. It doesn't matter how good your content is. You won't get far without quality backlinks. You could try landing guest posts on niche relevant blogs or technology blogs that are somehow relevant to what you write about. If you're doubtful hire an expert for SEO services.
There are several eCommerce sites I know of that ranked purely on the back of the guest posts they did. Plus great on-page SEO optimization.
Concluding thoughts
Build a brand that people want to buy from. Right now, more and more people are buying items online than from stores. And you need to be there at all the right places at the right time. And this is how you can be.