Enter/paste the unsaved phone number to which you prefer to send a message on WhatsApp with country code.
Option B: For Iphone
Visit this Icloud Link ↗ and Click on Setup Shortcode on your IPhone.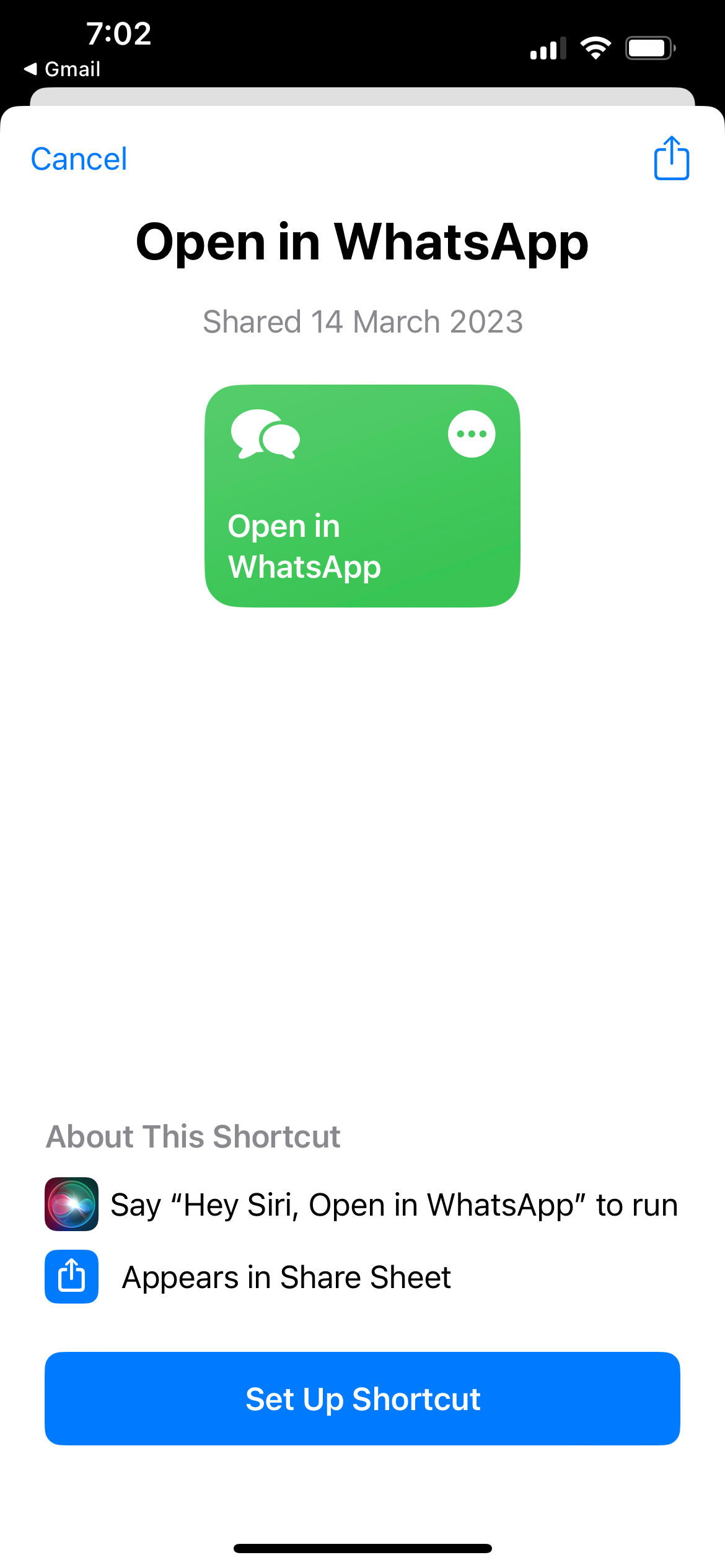 Click on Setup Shortcut, it will ask you to enter default country code. Enter your country code or you can skip this step and Submit. Now Visit Shortcuts in your Iphone and you can find Open in WhatsApp.

Go to Your Iphone Home screen and long press the screen to get a + Symbol on the top left of your screen.

Click on it and search for shortcuts and click on it.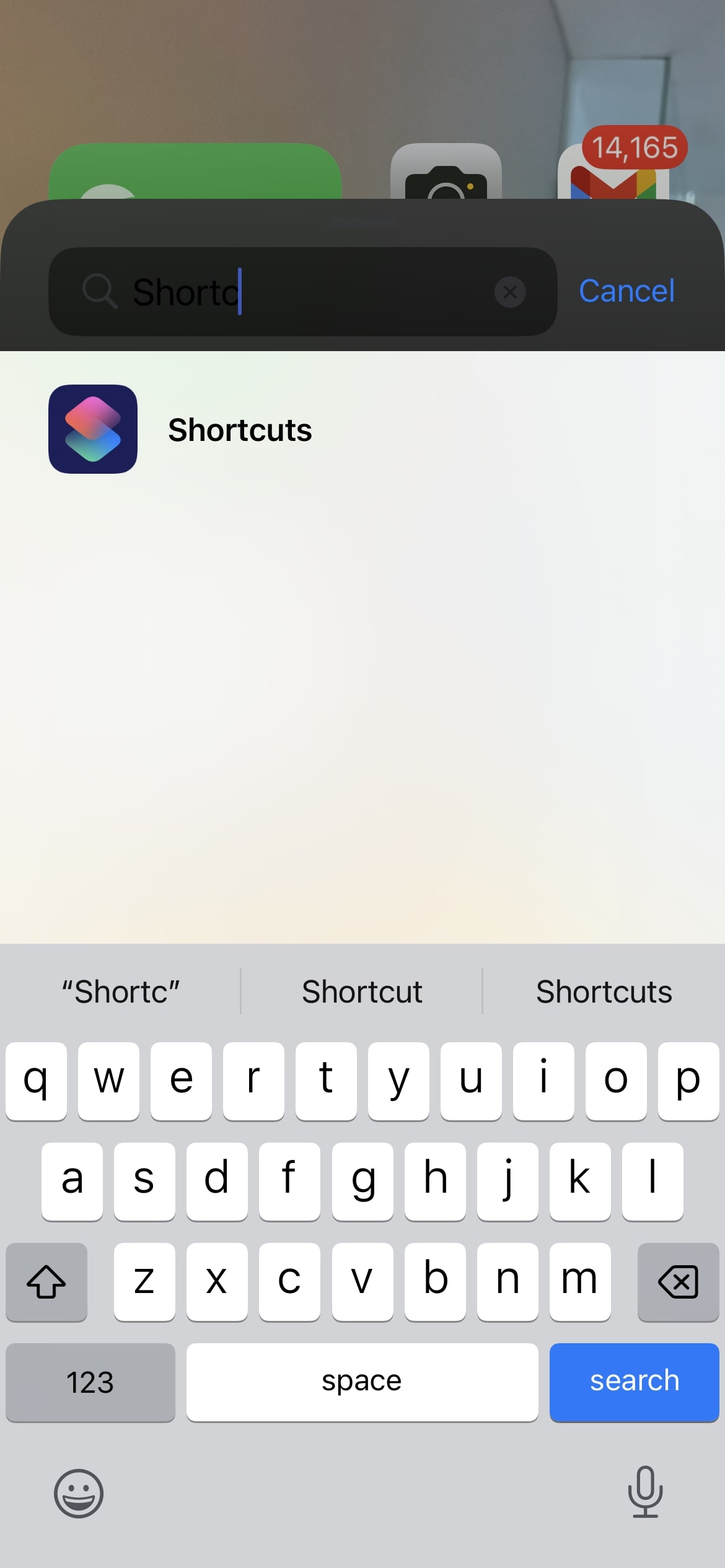 You can now see Open in WhatsApp click Add Widget.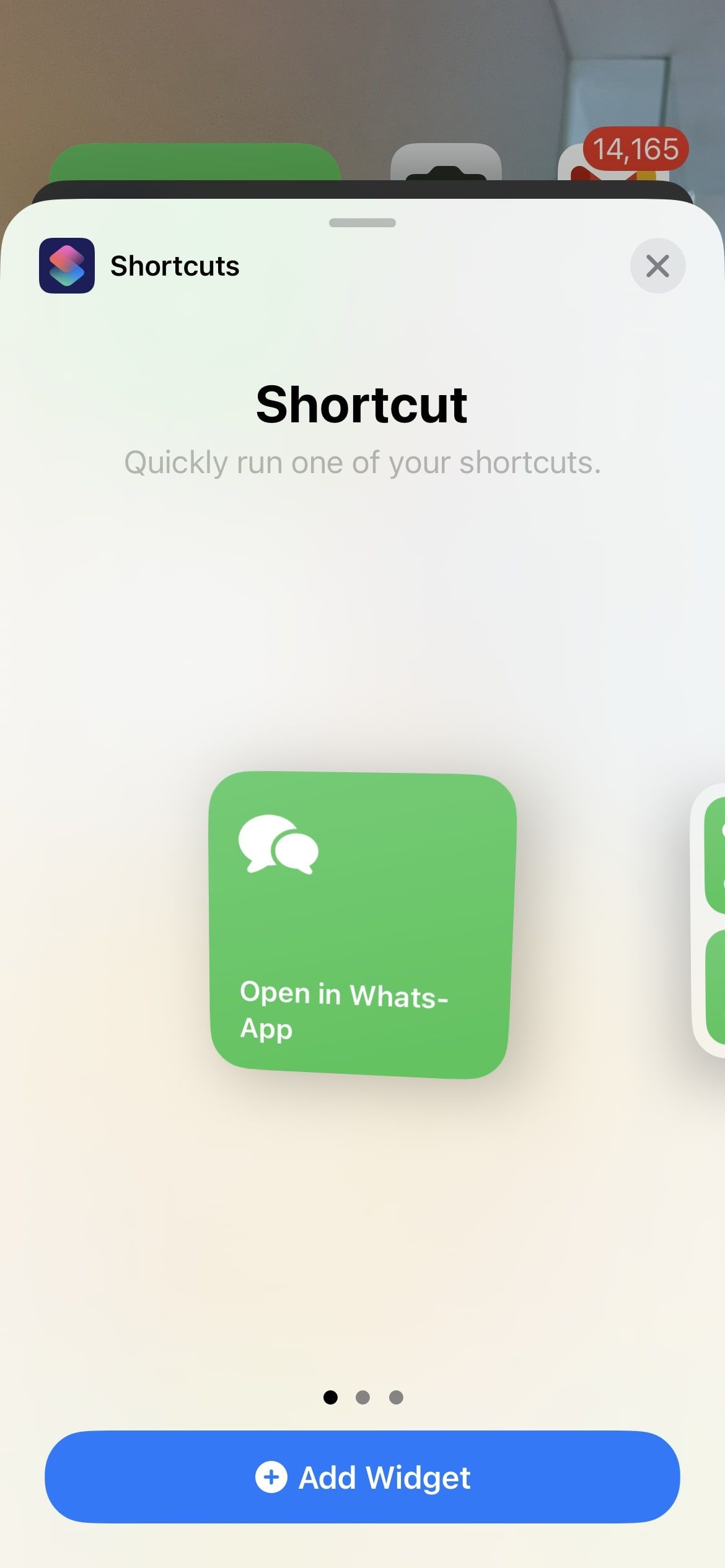 Now copy any number from call history and click on Open in WhatsApp or just say "Hey Siri Open in WhatsApp, it will prompt the copied number. Just click on it and continue chat on WhatsApp.
Thats It!
how to send whatsapp message without saving number
Enter any phone number in textbox above and click on Open in WhatsApp. This will take you directly to WhatsApp and you can start chat with the number you entered. Whatsapp without saving number will be a timesaver, for anyone who would like to initiate a conversation on WhatsApp without saving number. Hope you found it useful.