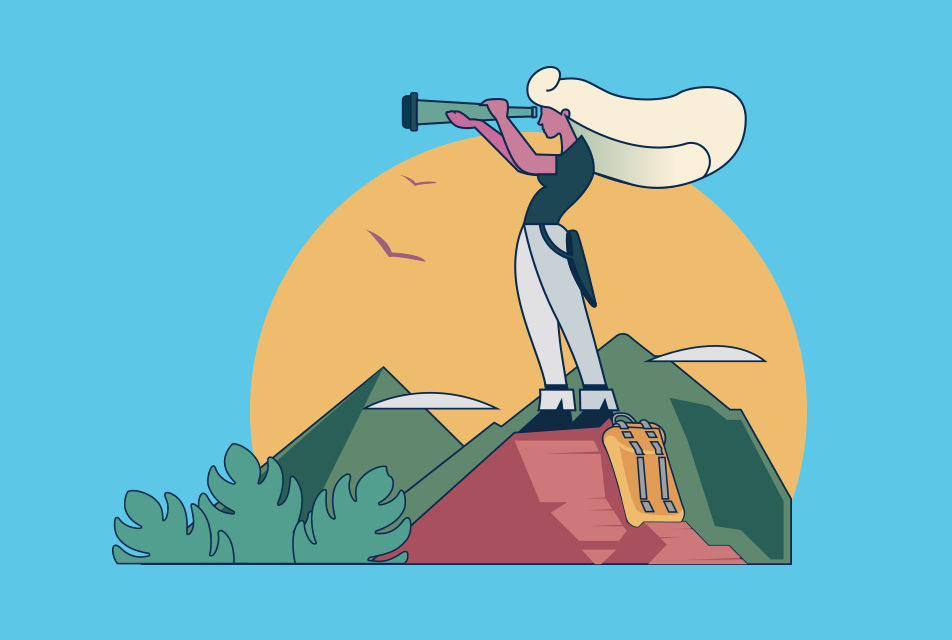 Are you planning to invest or currently running Social Media Ads?
If Yes! This is a must-read for you.
Usually, the pre-requisites of a PPC campaign would limit to writing a converting Ad copy, designing an attractive banner for Display Ads or setting up metrics that work for us and we try to make most of our budget. However, we do not get much exposure to the actual work of the competitors succeeding in attracting prospects.
Have you ever thought of peeping into your competitors Ad? Do you want to know WHY?
Here are the 7 Reasons to Research your Competitor's Ad:
If your competitors are large companies who rule the industry, they must have a serious digital marketing team working behind the brand.
They must have researched, experimented and gained metrics from various sources. This might have helped them choose the right platform and content that works best for their business.
Your job gets simple here, learn from your competitors and see where they run ads on in recent times and see which countries they target. For eg. UpWork, run ads in well-developed countries in recent times. This stat will help any web design or software company to plan their ads.
You don't have to do the experimentation if you analyze a well-established competitor.
Create better strategies and Ad creatives to stand out from the competition
Save Time – You can easily target countries that will work for your business
High ROI – If you can see what your competition is doing you can save time and money on research and plan things better and boost ROI.
Now, you know the importance of research, wondering HOW?
What if I tell the way to find your competitor's ad?
Sounds Great, Right? Cut the wait and here you go with treasure!
In this article, we are going to see how we can find competitor Ads on Facebook, Instagram, and Twitter. Learn from your competitors and analyze the areas of improvements in your Ad Campaign.
How to Find Competitor Ads on Facebook & Instagram:
Method 1:
Step 1: Visit Facebook from your desktop or laptop or any mobile device.
Step 2: Enter the name of your competitor in the search bar.
Step 3:

If you are on a desktop/laptop, you can see a section "Page Transparency" on the right sidebar.
If you are on a mobile device, scroll down the page to find "Page Transparency".

Step 4: Click on "see more". You will get a pop-up screen with "Page Transparency Summary" as the first tab.
Step 5: Scroll to "Ads From This Page" section and click on "Go to Ad Library".
Step 6: Tada! "Ad Library" opens up as a new page and a list of all Ads currently run by the company will be showcased.
Method 2:
Step 1: Click here to directly land on Facebook's "Ad Library".
Step 2: Enter the name of your competitor in the search bar in "All Ads" tab.
Step 3: You will land on the Ad Library Page of your competitor.
Note: Facebook Ad Library can also be used to find Ads run on Issues, Electoral or Political Campaigns. All Active and Inactive Ads can be visualized from this page.
What can you infer from the Facebook Ad library?
Facebook Ad Library lists all your competitor Ads from Facebook and Instagram with data that would benefit your Ad Campaign.
Banner

Page Name, category of business and number of page likes.
Page Transparency

Date of "Page created"
Edits on Page Name
Primary Location of People Managing your competitors' page.
Click on "see more" to know more about Page History, People and organizations that manage the page.

Number of Ads Active
Filters to

Sort by country
Sort by Impressions
Sort by Platforms (Fb, Instagram) and respective platform icons will be displayed in the Ad to differentiate them

Similar Regional Ads – This displays snippets of other countries your competitor Ad is currently active.
Data From Ad

Status – Active/Inactive
Date the Ad started running
ID of the Ad
Dynamic Ad or not (if dynamic, Ad says "This ad has multiple versions")
The Ad poster
"See Details" button – click on that to find other versions of dynamic ads and about the competitor's Facebook page.
That's all with Facebook and Instagram. Similar to Facebook we have Twitter Ads next.
How to Find Competitor Ads on Twitter:
Step 1: Visit Twitter's Ads Transparency Center
Step 2: Search for your competitor in the search box
Step 3: Click on the competitor name under the "People" section
Step 4: Now you will see Competitors transparency page with a section named "Ads". Here you can see all the ads run by this company
What can you infer from the Twitter Ad Transparency Center?
Ad Banner

Business Name and Twitter Name
About the Business
Location, Website Link and Join Date
Number of followers and following

Data From Ad

Unlike Facebook, you can view only Ads from the past 7 days.
Ad Poster
The engagement numbers (Number of Comments, Retweets & Likes)
Click on Business Name to land on their twitter profile.
Click on Date to view Ad in detail
The drop-down on the right corner will show "hidden Replies" if any.
With the above information, you can assess your competition, their approach and look for ways to outrank them.