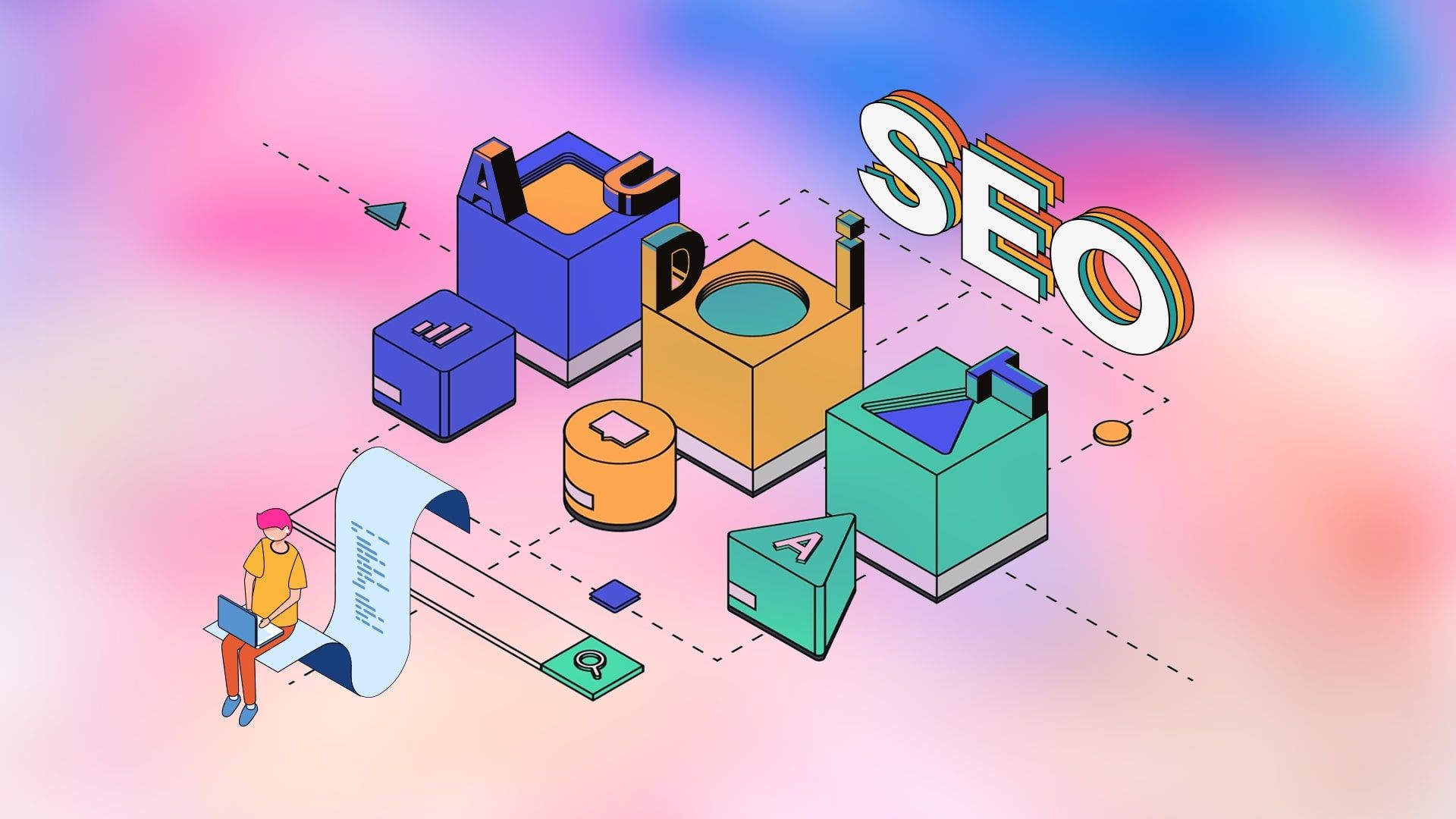 What is an SEO Audit?
SEO Audit is the process of evaluating the website on how well the website is optimized for search engines. SEO audit is performed to find opportunities or errors to improve site's performance over search engines. In simple terms, seo audit is a complete health checkup of the website.
Although there is no one-size-fits-all method for conducting a SEO audit, there are certain fundamental issues that site owners or SEO professionals should address during the process.
Check for Manual Actions
In cases of manual actions, Google's human reviewer determines that your website fails to adhere to their webmaster guidelines, resulting in the exclusion of some or all of your site from being displayed in Google search results.

A manual action is typically only issued if there has been a significant violation, making it a rare occurrence. Nonetheless, it is recommended to prioritize checking for manual actions because they can render your website virtually invisible in search results, even before you begin your SEO efforts.

To check for manual actions, go to the Manual actions report in Google Search Console.
Check for Organic Traffic
Search algorithms at Google are continuously updated, with many of these updates focusing on particular areas such as link spam or content quality, etc

It is crucial to examine any drops in organic traffic that align with documented Google updates, as these fluctuations could indicate particular problems like mentioned earlier link spam or content quality or any other issues.

For example, Health, fitness and medical sites failed to demonstrate their expertise, authoritativeness and trust (E-A-T) due to which the sites were largely affected after the Core update in Aug 2018. Hence we need to check for sudden drops in organic traffic and make sure whether our website is flagged because of Google's algorithm update or not.

To evaluate your organic traffic pattern, you can utilize Google Search Console at no cost. Navigate to the Search Results report and adjust the timeframe to the previous one or two years. You just need to compare Google's algorithm update release date and sudden drop of traffic in your website. If both matches then there is a chance your website might have been penalized with the specific update.
Check for Duplicate Versions of Your Site
Verifying that Google is only indexing a single version of your website is crucial. Your website may exist in multiple URL variations, depending on factors such as the presence of "www" in the domain or the use of HTTPS.

From a search engine's perspective, each of these variations represents a distinct version of the website:
http://www.yoursite.com
http://yoursite.com
https://www.yoursite.com
https://yoursite.com
Operating your website on multiple URL versions can lead to a variety of problems related to crawling, indexing, and ranking, as Google may interpret them as duplicates.
Check for Indexing issues
For a website to have any possibility of ranking, its pages must be included in Google's index, which consists of a database containing hundreds of billions of web pages.

Excluding pages from Google's index that hold little value for searchers is equally critical, as failing to do so can lead to SEO complications. Although indexing problems can become intricate, fundamental issues can be easily identified with a simple check.

To begin, examine the Indexability report in Site Audit for any warnings related to "Noindex page."

It is important to verify that the pages displaying this warning are not ones that you wish to have indexed by Google, as they will not be indexed while this warning is present. If you do want these pages to be indexed, it may be necessary to modify or delete the meta robots tag.

Additionally, it is recommended to review the report and examine the quantity of URLs that can be indexed in the same report.If the number appears unusually large, it is advisable to conduct a more thorough investigation.
Check for mobile friendliness
Since Google transitioned to mobile-first indexing in 2019, mobile-friendliness has become a crucial ranking factor across all platforms. You can quickly check for mobile-friendliness by accessing the Mobile Usability report within Google Search Console, which highlights any URLs with mobile usability issues.

If you lack access to Google Search Console, you can evaluate any page on your website using Google's Mobile-Friendly Test tool. Typically, the outcome should be relevant to the majority, if not all, of your website's pages, given that they share a consistent design and layout.
Check for page speed
Desktop page speed has been a minor ranking consideration since 2010, and mobile page speed since 2018. Nonetheless, there is no officially defined benchmark for the optimal page loading speed, and a bewildering range of metrics may serve as a proxy.

Google's page speed insights OR GT Metrix OR Ahrefs webmaster tool can be used to assess page speed of the website.

As a general rule these tools will also highlight the areas where page load speed can be improved, you just simply need to work on those factors and then you are good to go ahead with the page load speed.
Check Core Web Vitals
Google utilizes Core Web Vitals as metrics to assess user experience by measuring a page's load time, interactivity, and content stability during loading.

Although they currently carry little weight as a ranking factor, it is still beneficial to evaluate your site's performance. To accomplish this, examine the Core Web Vitals report accessible via Google Search Console.
Check for broken pages
It is never ideal to have broken pages on your website, as any backlinks directed towards such pages become ineffectual since they lead to non-existent content.

Broken pages can be identified using seo audit tools like SEMRush or Ahrefs or Index Coverage Status Report in Search Console
Check for Sitemap Issues
A sitemap provides an index of pages that you intend to be indexed by search engines. It is important to exclude elements such as redirects, non-canonicals, or obsolete pages, as these can send conflicting signals to Google.
Sitemaps issues can be identified using seo audit tools like Ahrefs or SEMRush.
Check for Content Duplicacy
During the content creation process, it is possible to inadvertently produce material that closely resembles existing published content. It is wise to utilize plagiarism checkers to verify that your content is viewed as original. Numerous free tools are available for this purpose.

Below are some excellent tools that are free and can be utilized to check for duplicate content.
Copyscape
Plagspotter
Duplichecker
Siteliner, etc.
Check for Technical Issues
Numerous technical problems can impede your website's rankings. Hence, it is worthwhile to employ tools such as Ahrefs' Site Audit to crawl your site and identify any additional SEO issues.

The Additional technical issues are as follows:

Keyword Cannibalization
Redirect Issues
Redirect Chains
Duplicate Meta Data
Missing Alt attributes & Image File names
URL Structure optimizations
Broken Internal Linkings
Missing Title Tags
Missing Heading Tags
Missing Meta Descriptions
Check for Site Architecture
Site architecture is a crucial aspect that many audits tend to overlook, which is a significant blunder. Most websites are not created with SEO considerations in mind, but this is not always negative, as many firms design their website based on user preferences. While maintaining a user-centric SEO approach, it is still essential to cater to the search engines as well. A robust site architecture can satisfy both users and search engines. While evaluating site architecture, consider the following queries:

Is the navigation simple or cluttered?
Are the internal links employing appropriate anchor text?
Can the navigation be enhanced to improve the user and search engine experience?
Final Thoughts:
Conducting an SEO audit provides you with three actionable items to enhance your SEO:
1. Resolve technical SEO issues to improve your site's search performance
2. Address on-page SEO issues to increase organic clicks, and pursuing
3. Content opportunities result in higher page rankings and more keywords