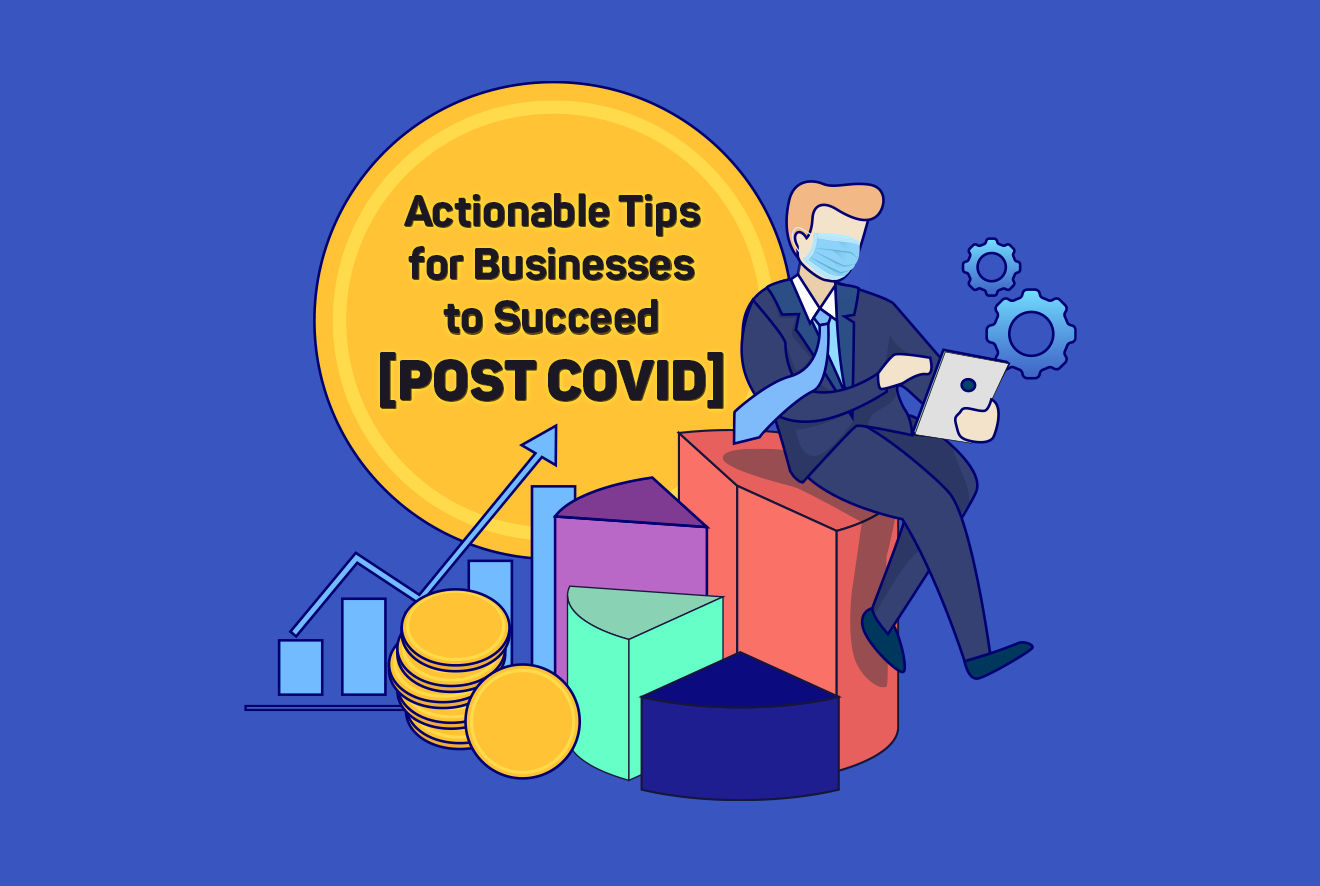 Estimated reading time: 4 minutes
Your Business struggling to get back on track post COVID?
Are you starting a new venture? This post is for you.
Let's dive in.
Here is a list of 8 important things you have to consider to be successful in upcoming years.
8 Tips for Business Success Post COVID-19:
Have a Brandable Website
Your customer's experience starts here. You may get a cheap website with Wix or install a theme you purchased from a famous marketplace.
Wait:
Check the theme demo with Google PageSpeed Insights Tool. If you see a score of 80/100 on mobile go ahead and buy it. Else build a quality website with the best website designing company in the market who are affordable yet very skilled.
Make sure you get a website packed with all the Goodies – Responsive, Goal Conversion Tracking with GA, Great UX & SEO Ready.
Important: Speed Optimized (FCP, LCP, TTI, etc.), Integrate your contact forms to CRM. Don't forget to set up retargeting with Facebook Pixel.
Invest in Google Ads
Yes, you got me right!
Google Ads will help you generate instant leads/sales. This will be a great investment to get great ROI if done right. Invest in Google Ads, but don't do it yourself. If you are not a pro, chances are you may run out of your Ad Investment without getting quality leads.
I highly recommend you to hire a Google Ads Management Company to get it right.
Important: You must calculate ROI, ROAS (Return On Ad Spend).
Stay Active in Social Media
You know your business better. Don't sell on social media!
Stay friendly, share insights, works, tips, achievements, appreciate people if they have done something amazing.
If you start doing it right, you will get more followers organically.
Post frequently, staying active help. Don't re-share posts frequently, until or unless it's very helpful, People may lose interest. Don't post something for the sake of being active, it won't help!
Take SMM Influencers as an example, they always provide useful & unique information that drives people crazy.
Use WhatsApp to Send Offers & Insights
Have a customer base or have lots of contacts? Setup WhatsApp status, share your offers, insights, and tips.
You won't believe it, I have generated 10K dollars without breaking my bank with a simple yet effective status. If you have an amazing offer, send it to all your subscribers on WhatsApp – you can experience a greater conversion rate than email marketing.
Wait: How will you measure it? I know you will come to this point! Use this URL Shortener tool to setup tracking – this helps you measure which medium performs better.
Use a CRM
It's 2021, Are you still not using CRM?
CRM will help you organize your business contacts, engage with your customers and potential customers in a whole new level.
Integrate your website contact forms to your CRM. You can start with any Free CRM's Hubspot and Zoho are few good names and the list goes on.
At Dezvolta, we use Hubspot CRM (free) with Hubspot Sales Navigator (Paid) and it works like a charm.
Use a Good Email Signature
Most of us use a simple email signature, it's time to change it. A professional email signature will create trust, so why not use one. You can get a super cool email signature for free using the email signature generator tool available online.
Your email signature must have the following:
Name
Professionally shot Photo
Your Designation
Email
Phone
Address
Website
Links to Social Media
Invest in SEO
SEO is an activity that takes a long time to get great results. SEO gets you a very high ROI good than any other medium. It's like you plan a coconut tree in good farmland, with reasonable water it will yield for many years.
Same here with SEO: Initial investment will be high, good returns in long term. Again, you have to choose the right SEO Company to get desired results. Always choose an SEO Company specialized in SEO + Web Design.
Run Ads in Social Media
Facebook/Instagram Ads is an effective way for your brand to reach a wide audience. Create a buyer persona, tailor-make your ad campaigns.
Wonder if your 'BIG' competitors are already running ads on Facebook, Instagram, or Twitter? Here is an easy way to find competitor ads.