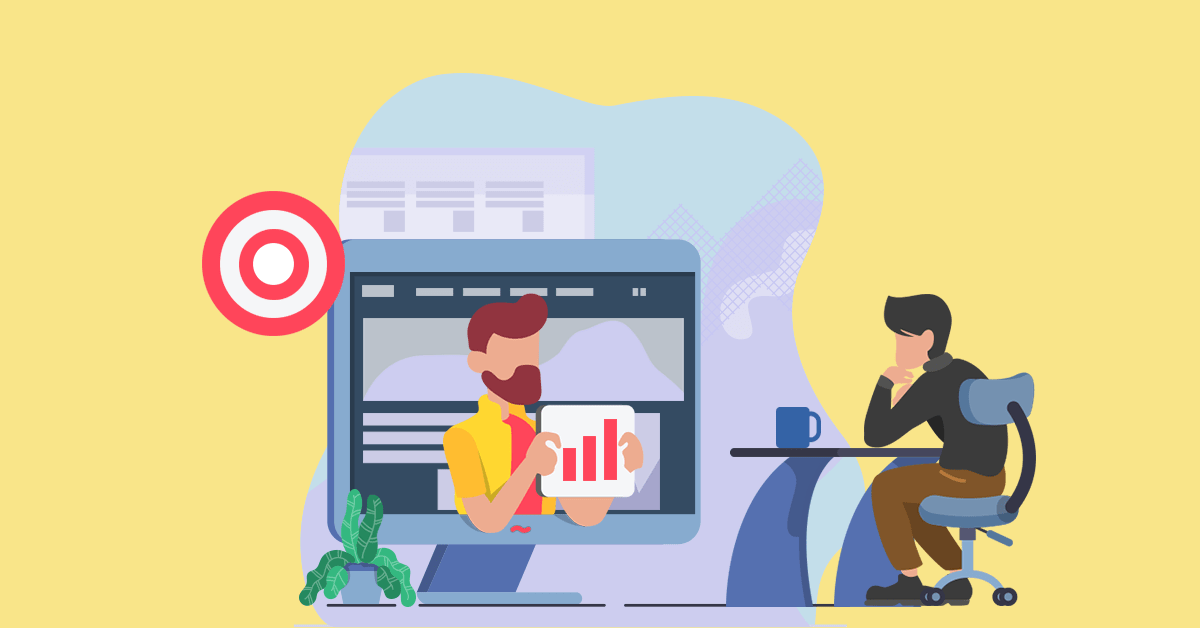 You can be a designer, an entrepreneur or a marketer – whatever your line of work is, this handy guide to 10 stunning web design trends to expect in 2021 will help you understand what to adapt to stay abreast in the market. Stay creative and by adopting some of these trends, it's easier to come up with stunning web designs that leave a long-lasting impression on your audience.
Creativity abounds in the world of web design where evolution is constant. The designers are expected to be agile, willing to adopt change because in a highly competitive world, understanding the design language is integral to captivate the audience.
Here is the Top Web Design Trends for 2021:
1. Gif Backgrounds – The Art of Using Moving Images
A widely used design trend in 2021, gif backgrounds consist of a quick, endless video loop that has the capacity to instantly captivate the visitor's attention. With millions of interesting and fun gifs available online these days, the web page could get a touch of finesse and get out of the conventional, boring layout that's usually static.
2. Linear Gradients – Apple Does it, So Can You!
Saturated gradients were made popular by Apple in their official logo, iTunes and some of their promotional materials. With the right font and content, the vibrant colors are capable of grabbing attention instantaneously while being modern. After all, these originally originate from the retro 70s arcade era but with some tweaks can look as modern as it could get.
3. Imagery – A Picture Speaks a Thousand Words
Long gone are the days when websites used to be stuffed with words in every corner. A picture speaks better than a paragraph which is why web designers are using large, descriptive images to get their marketing message across. They also help capture audience's attention quickly and retain it.
4. Multiple Colors Layered Together – Fashionista!!!
Fashion websites and the related industry could do a lot by using multiple colored layers stacked up against one another. The design tends to convey lots of information at once and also makes it easy to differentiate between one website's column from another. They may look more glossy but is a useful style for the right industry.
5. Horizontal, Vertical – Brain Tease Your Audience
What better way to brain tease your audience than using vertical and horizontal text messages? Inspired by the world of graffiti and street art, this trend is now slowly creeping into web design and just looks awesome when paired up with an appropriate image. Get your message across immediately by simply altering the position of the text.
6. Overlapping – The Magazine Model
Overlapping text over an image is something magazines have been doing for decades now but it's a fairly new trend in web design 2021. A simple text, an artful image and captions could go well with one another. Using bold or italics is purely a personal choice as overlapping works perfectly fine with every style.
7. Hand Drawn Graffiti Fonts – Get the Message Across
Any website, like hosting an event, a party, announcing a big new show or being a rebel is best described with hand-drawn fonts. A wide range of hand-drawn graffiti styled fonts can be spotted online including those that are professional, wacky, child-like and much more styles to choose from.
8. Circles, Colors and Materialism
Microsoft made flat colors stylish again and Google's Oreo made it popular. Now, designers can experiment with circles, flat colors and small fonts which can create the desired effect on your audience. While it's primarily used in the world of technology, it could seamlessly blend with architecture, educational, food or any other commercial industry that wants to deliver a non-intrusive marketing message.
9. Unconventional Typography – Experiment with Text
Typography has always been a powerful tool for designers to make use of but with every font being redone so many times, it's time to reinvent. A great example is using fonts over an image, overlapping with other text or placing them randomly in different places.
10. Playing with Shadows to Create Depth
A less popular yet highly attractive way to showcase your products for an e-commerce website or any business site, shadows come in handy. They create a 3D version of the image, providing depth and make the design protrude out of the website. Definitely, a web design trend in 2021 that will flourish eventually.
Being a leading web design company in Chennai, Dezvolta is always at the forefront of technology and creativity. Adopting the 10 stunning web design trends to expect in 2021 is just the beginning as we always crave for more and to do better to delight our customers who want to stand out from their competitors.