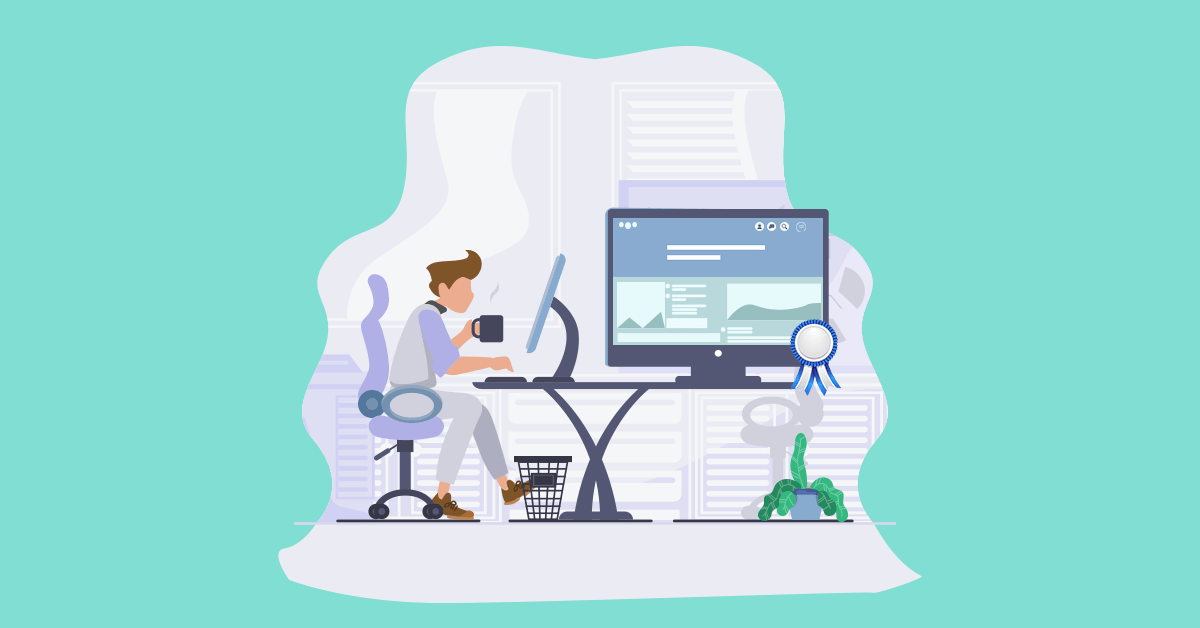 Every designer will have a visionary idea, an entrepreneur would imagine their brand in a unique way while a content writer will play with words to entice your customers.
The website that you are building right now is a conglomeration of every creative idea, every individual person in your team and at the end of the day, the big goal is to impress your audience somehow.
That's when these 10 highly important elements come into the picture because whether you love it or not, your new website should have them all so that it is easier for a new visitor to navigate and understand the product being offered. These are ground rules to build a site and are followed globally as a minimal standard for web design.
1. Navigation – Keep it Simple
Most people miss the fact that a new visitor feels alienated in a website if the navigation isn't simple and easy to understand. Keep it simple, the navigational menus should be readily accessible and make sure they are not too many in number. You can go with a three or five-button navigation bar on top but keep it in the same location even when the bottom area of the website would keep changing.
2. Responsive Theme – Works Seamlessly on Any Device
Choosing a great-looking theme is important but picking a responsive theme is mandatory. Users no longer browse websites on a desktop but they use smartphones and tablets. Keeping it more accessible, seamless and maintaining the design elements will ensure better conversion rates.
3. An About Us Column – Introduce Yourself
Personalization is everything! With hundreds of websites online, it's integral to help your audience connect with your brand. An About Us column will help introduce yourself, share your views, dreams and what's your ultimate goal. Keep the description simple, to the point and more personalized. It should do the trick!
4. Call to Action – Trigger More Signups
A website is the key to getting your potential customers onboard. The right web design can play magic in your visitor's minds. Use flashy bright colors, try a unique font or use boxes, scroll animation to let them know it's the place to sign up. Using a signup form is another way of converting visitors into customers. This is one of the important elements that you just can't miss on your website.
5. Frequently Asked Questions – Answer Them Diligently
The Frequently Asked Questions section, FAQs is there for a reason. Your visitor may have lots of unanswered questions, things they like to know before using your website. Be it a service provider, an e-commerce or a company website, all the basic questions should be answered diligently to gain that vote of confidence before they proceed to do business with you.
6. Create a Contact Page – Just the Basics
When people feel that you really have a presence and have an office established, it boosts the credibility factor. The contact page should provide the office address, different locations where your brand is located, vendors and locations marked on Google map.
7. Try Personalized Photoshoots – Stock Photos are Fine
Photographs are required to represent a product, community or the services you offer. Most websites use cheesy stock photos which you can avoid by hosting your own personalized photoshoots, if your budget permits. An alternative would be to use custom-made logos, icons and illustrations to convey the idea.
8. Offer Informative Content – Build Credibility
Give your visitors something that they might not immediately get from your competitors or any other site for that matter. Create white papers, eBooks or useful, informative guide on your primary area of expertise. It should help you acquire contact information like e-mail while building a credible brand name among your target audience.
9. Stylish Buttons – Catchy Ones Work
Whenever you use a button on your website, it should be easy to understand and immediately catch one's attention. Make use of its prominence by using call to action words. Ask your users to sign up, download the software or offer free stuff through these catchy buttons that help grab their attention.
10. Bullet Points – Easy to Read
Bullet points are must-have elements on your new website because they help describe features, product highlights and are easy to read compared to long paragraphs. Design them in such a way that they instantly convey the message.
By striking a fine balance when using the right fonts, spacing, photos, responsive design, stylish buttons and other important web design elements in your website, you are on your way to build a strong patronage among visitors and effectively give your brand the winning edge against your competitors.