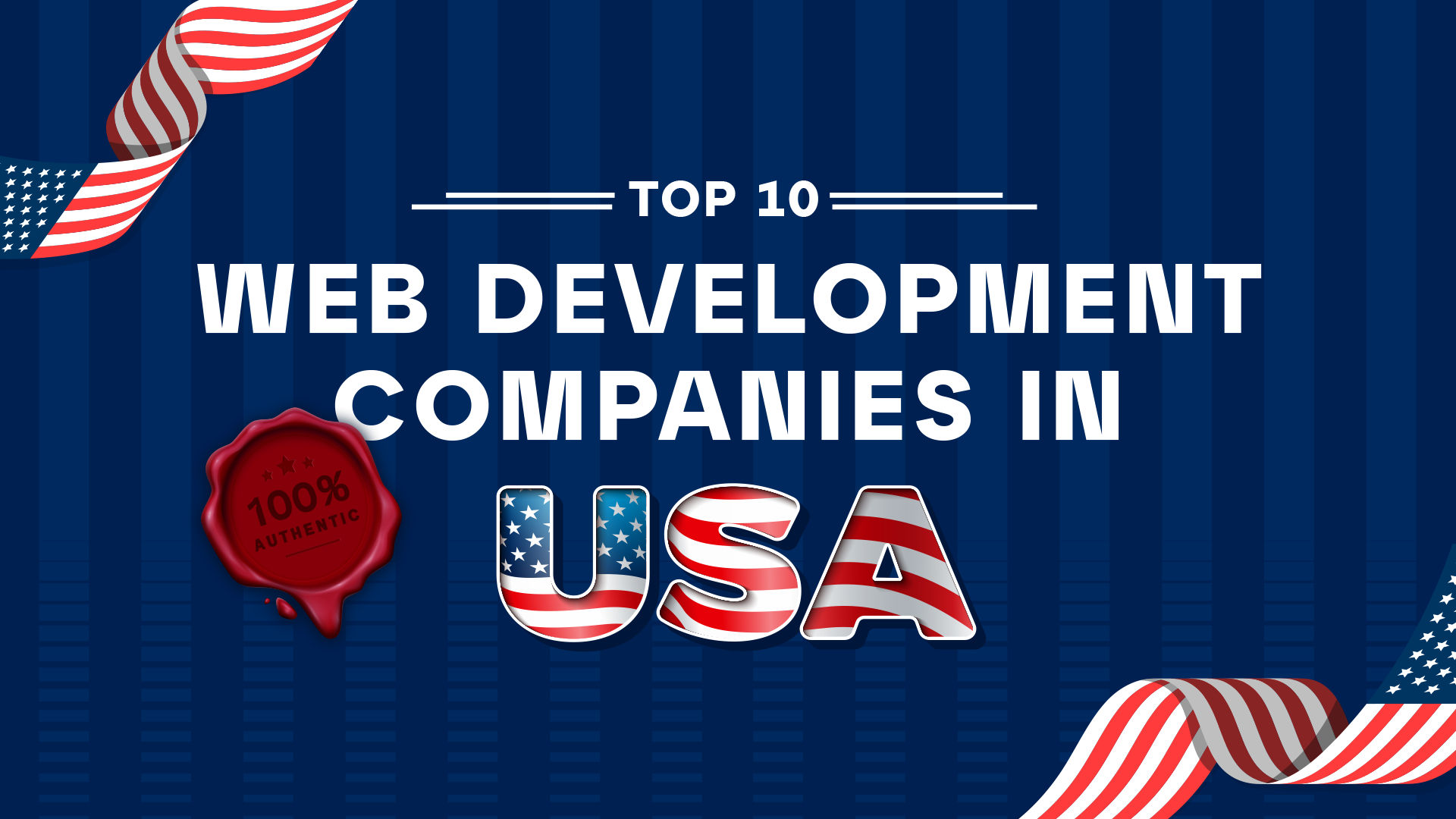 In the modern digital landscape, a robust online presence is a must for every business. A pivotal aspect of achieving this is a functional, well-designed website. These firms specialize in crafting and managing websites for diverse businesses. Enter web development companies, the tech maestros who create visually captivating, user-friendly, and SEO-optimized websites. The United States' commitment to open-source development and collaborative initiatives fosters partnership and innovation, rendering it a stimulating arena for web designers to partake in acclaimed projects and technologies
Importance of Choosing a Top Web Development Company in USA
Choosing the right USA-based web development firm is crucial for your online business's success. A top-tier US web development company not only designs stunning websites but also ensures functionality, user-friendliness, and SEO optimization. They keep pace with industry trends and work closely with you, aligning your website with your brand and audience. This commitment keeps your site current, giving it a digital edge. Web development in the USA transcends mere coding; it entails keeping abreast of the latest fashions and technologies.
Factors to Consider When Choosing a Web Development Company
When making the critical decision to select a web development firm in the USA, there are key factors to weigh. First and foremost, prioritize the company's experience and expertise. Seek out a track record of success within your industry.
Next, delve into their portfolio. Analyze their previous projects to gauge their design flair and work quality.
Thirdly, scrutinize their pricing and payment terms. Transparency and budget alignment are paramount.
Lastly, assess their communication and customer service. A top-tier web development company should exhibit responsiveness, transparency, and a willingness to accommodate your needs.
The compilation of the below top web development firms in the USA is the result of meticulous evaluation. Selection criteria encompass experience, expertise, portfolio, pricing, and customer service. These companies boast a consistent track record of delivering visually appealing, user-friendly, and SEO-optimized websites. Now let's explore the following list of top 10 outstanding web development companies in the USA.
List of Top 10 Web Development Companies in the USA
1. URBAN INSIGHT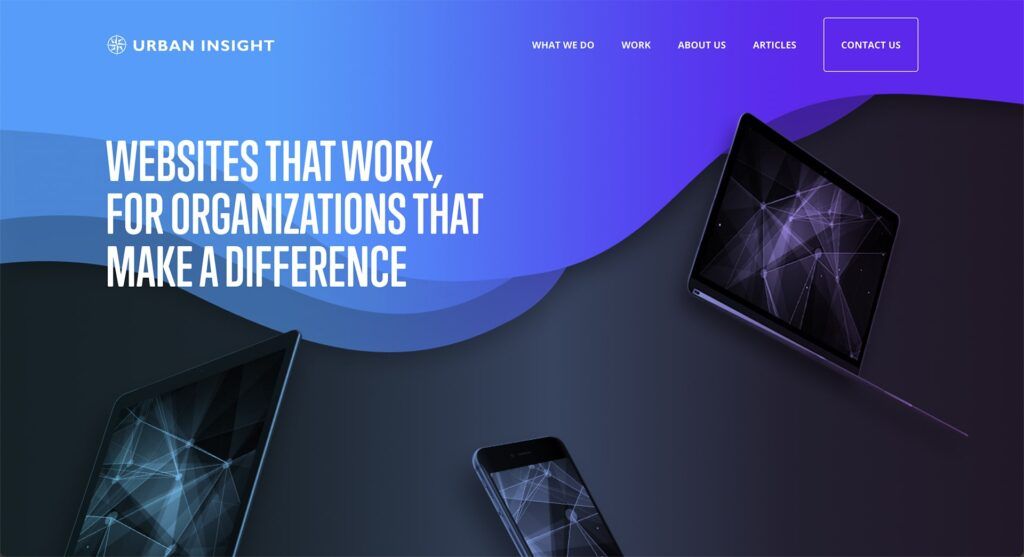 User experience is the foundation of every design at Urban Insight. They understand that a great website is further than aesthetics; it's about functionality and usability. By prioritizing the stoner experience, Urban Insight ensures that every client leaves with a positive impression and a desire to return. Their commitment to acclimatizing results to individual requirements makes them a go-to choice for businesses looking to establish a poignant online presence.
| | |
| --- | --- |
| Established | 2000 |
| Key Contact | Mr. Josh Skelly |
| Location | 3530 Wilshire Blvd.Suite 1355Los Angeles, CA 90010 |
| Services Provided | Web Development, UX/UI Design, Web Design, Strategy, Implementation, Content Development, E-commerce |
| Top Clients | THE BROAD, Kennedy Wilson, California Arts Council, Planetizen |
| Phone Number | 213 792 2000 |
| Email Address | info@urbaninsight.com |
| Website | https://www.urbaninsight.com/ |
| Rating | 5 |
2. Clay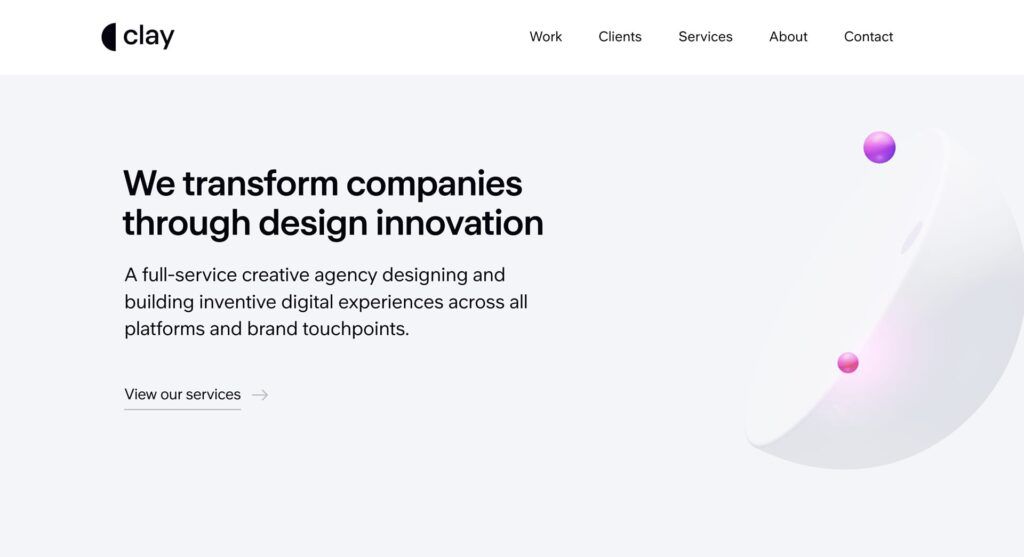 Clay is a leading expert in web development, providing responsive web solutions that adapt seamlessly across various devices and screen sizes. Their commitment to mobile optimization ensures that client's websites reach a broader audience. Clay is a recognized authority in content management systems (CMS) as well. They empower clients with user-friendly platforms like WordPress, allowing for easy content updates and management while maintaining a high level of customization.
| | |
| --- | --- |
| Established | 2009 |
| Key Contact | Mr. Mike Kane |
| Location | 300 Broadway, San Francisco, CA 94133 |
| Services Provided | Web Design, Content Strategy, Interactive Experiences, Frontend and Backend Development, CMS Implementation, Branding Digital Products, Graphic Design, Animation, Iconography |
| Top Clients | SONY, Uber, Fossil, Coca-Cola, Samsung |
| Email Address | hey@clay.global |
| Website | https://clay.global/ |
| Rating | 4.9 |
3. HELLO MONDAY/DEPT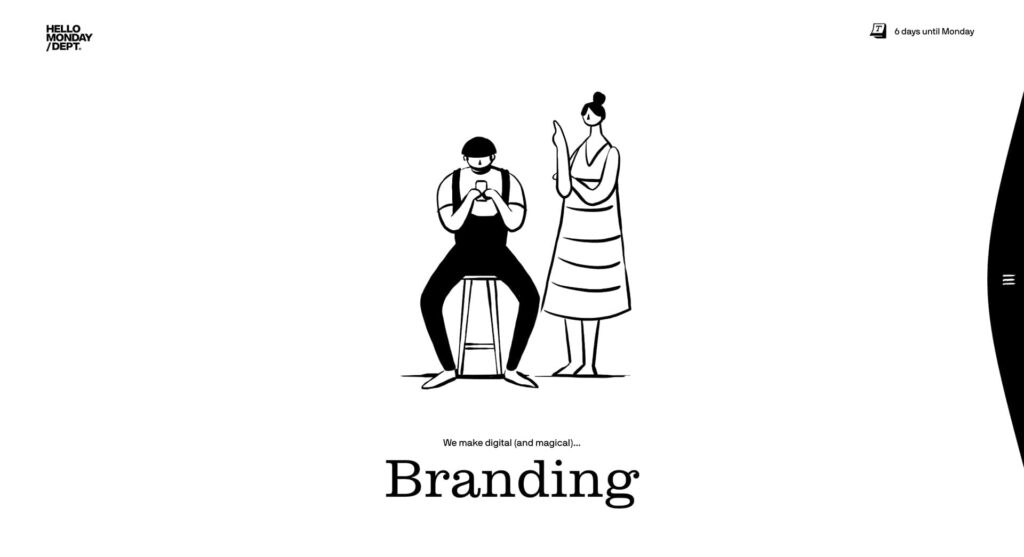 Hello Monday stands out for its expertise in SEO-integrated web development. Their websites are not only visually appealing but also designed with search engine optimization in mind, enabling clients to achieve higher rankings in search results and increase organic traffic.
Hello Monday specializes in safeguarding websites against cyber threats. They implement robust security measures such as SSL certificates, firewalls, and regular security updates to protect client data and user information.
| | |
| --- | --- |
| Established | 2006 |
| Key Contact | Mr. Louise Waters |
| Location | 36 East 20th St, 6th Floor New York, NY 10003 |
| Services Provided | Branding, Digital Strategy, UX/UI Design, Web Design |
| Top Clients | Youtube, LandRover, Intel, Samsung, LEGO |
| Phone Number | +1 917 818-4282 |
| Email Address | hello@hellomonday.com |
| Website | https://www.hellomonday.com/ |
4. BASIC/DEPT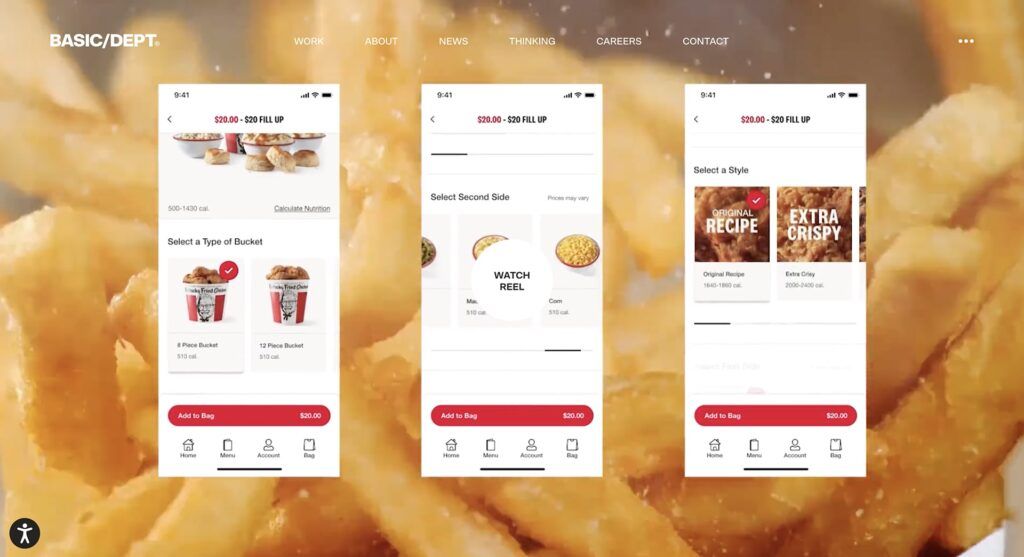 Basic follows agile methodologies to ensure efficient project management and client collaboration. They seamlessly adapt to changing project requirements during development, resulting in faster delivery and client satisfaction. Basic Performance Experts are masters of website performance optimization. Through techniques like code optimization, image compression, and content delivery networks (CDNs), they guarantee lightning-fast page load speeds and improved user experiences in website development.
| | |
| --- | --- |
| Established | 2010 |
| Key Contact | Mr. Matt Faulk |
| Location | Headquarters, 251 10th Avenue, San Diego, CA, United States 92101 |
| Services Provided | Branding, Web Design and Development, Video Production, UX/UI Design, Advertising, Strategy |
| Top Clients | GOOGLE, KFC, Wilson, SONY, History Channel |
| Email Address | biz@basicagency.com |
| Website | https://www.basicagency.com/ |
| Rating | 4.3 |
5. REJOUICE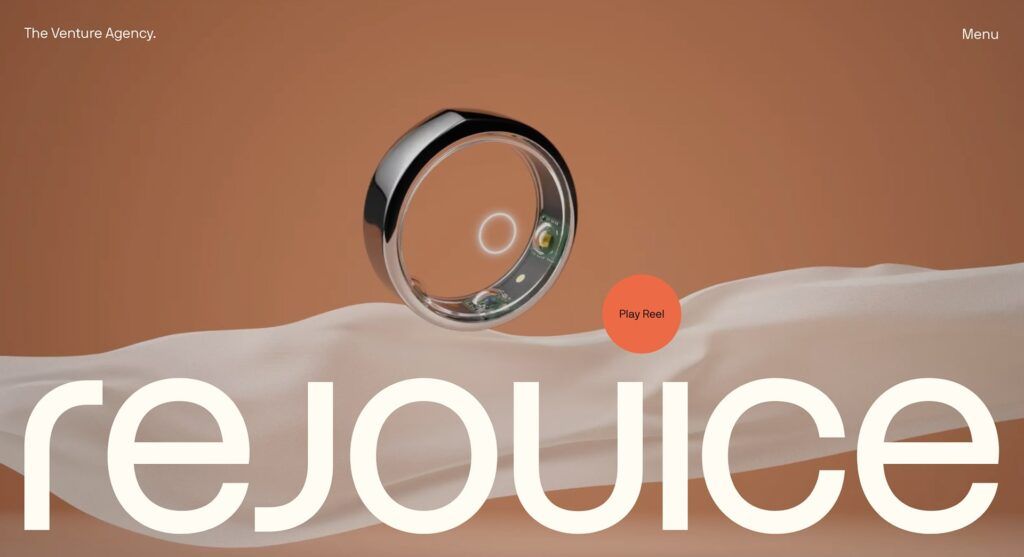 Rejouice is a trusted name in the realm of comprehensive testing services for website development. Rejouice's dedication to comprehensive testing services in website development is unmatched in the industry. They put your website through rigorous usability testing, ensuring that it is intuitive and user-friendly. Rejouice meticulously checks your website's compatibility with various browsers, ensuring a seamless experience for all users. Their testing services are aimed at elevating the performance of your website to new heights.
| | |
| --- | --- |
| Established | 2022 |
| Key Contact | Mr. Guillaume Hamon |
| Location | Headquarters 4375 30th St, San Diego, California 92104, US |
| Services Provided | Creative Development, Technical Architecture, CMS Implementation, Front-End Development, Back-End Development, Application Development (Mobile & Web), E-Commerce Integration (Shopify), Quality Assurance, Design, Strategy |
| Top Clients | Hyper Frame, Oura Ring, GenCell, Proof |
| Email Address | biz@rejouice.com |
| Website | https://www.rejouice.com/ |
6. HUEMOR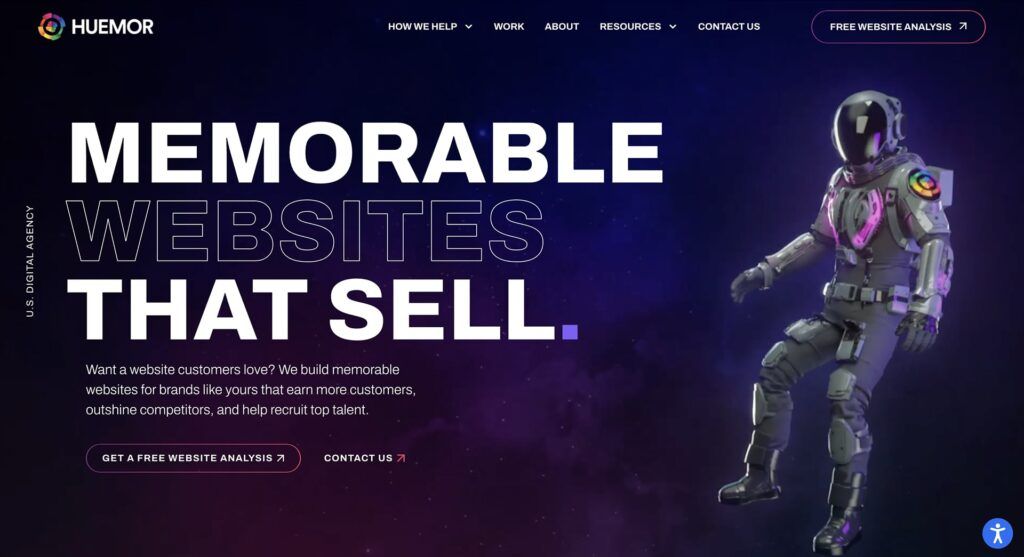 Leading the charge in web development, Huemor stands out for its unparalleled client-centric ethos. Their seasoned specialists have an impressive history of tailoring bespoke web applications and sites to match each client's distinct needs. They have a team of talented designers and developers who are passionate about creating websites that align with their client's brand and target audience. Their meticulousness guarantees project excellence, and their outstanding track record underscores their knack for surpassing expectations.
| | |
| --- | --- |
| Established | 2011 |
| Key Contact | Mr. Mike Cleary and Jeff Gapinski |
| Location | Headquarters 3706 Butler Street, Suite 202 Pittsburgh, PA, United States15201 |
| Services Provided | Web Design, Web Development, Website Maintenance and Support |
| Top Clients | American Crew, Geico, Henry Schein, The Humane League, Live Nation, NBC Sports |
| Phone Number | 631-393-6116 |
| Email Address | sayhi@huemor.rocks |
| Website | https://huemor.rocks/ |
| Rating | 4.8 |
7. Vide Infra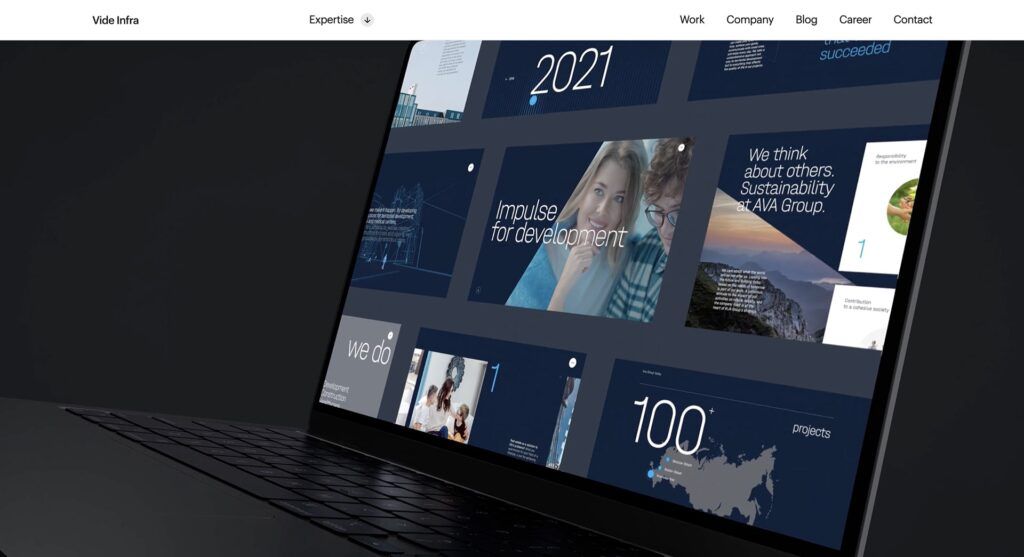 Vide Infra is set apart by its unvarying commitment to slice-edge technology and design. They do not just make websites; they draft digital graphics. By staying at the van of assiduity trends and arising technologies, Vide Infra constantly delivers web results that review excellence. At Vide Infra, no two systems are the same. They feel that every customer has distinct requirements and pretensions. Whether it's a small business website or a complex enterprise-position operation, They take a scrupulous approach to customization, ensuring that each design is a perfect fit for its intended followership.
| | |
| --- | --- |
| Established | 1998 |
| Key Contact | Mr. Anton Sulsky |
| Location | 4801 Lang Ave NE, Suite 110Albuquerque, New Mexico, 87109United States |
| Services Provided | Web and mobile apps, UX and product design, Product development, Award-class web design, Communication design |
| Top Clients | GE Money, Bite, Airbaltic, VTB, ABLV |
| Phone Number | +371 29 44 76 69 |
| Email Address | info@videinfra.com |
| Website | https://videinfra.com/ |
| Rating | 5 |
8. DOGSTUDIO/DEPT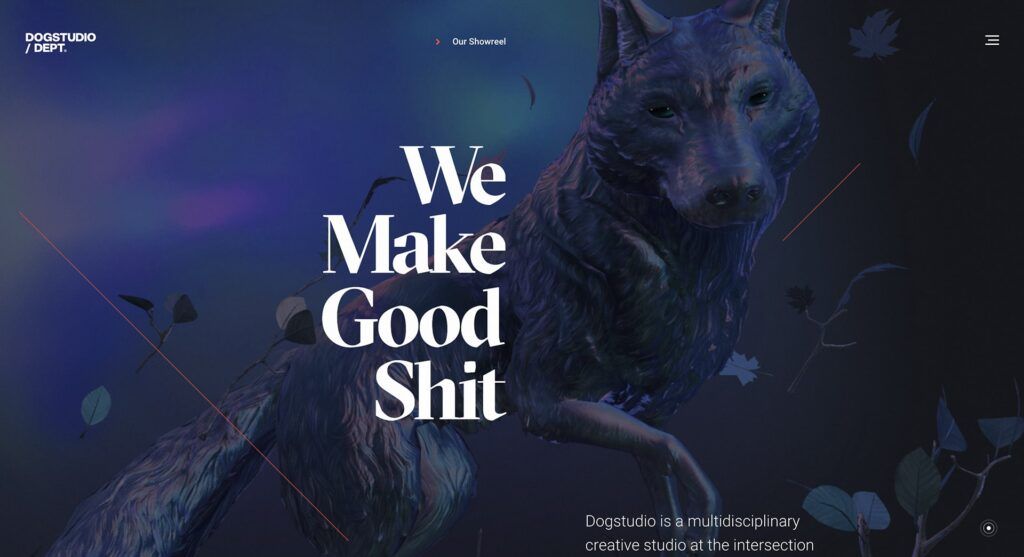 Dogstudio is a web development company renowned for its innovative approach. Their squad of professionals excels at creating bespoke web applications and websites that perfectly align with their client's distinct requirements. They are a user-oriented web development company known for their talent for creating visually stunning and user-friendly websites. They prioritize the user experience above all else, ensuring that each website they create is optimized for all devices and delivers seamless navigation and functionality.
| | |
| --- | --- |
| Established | 2006 |
| Key Contact | Mr. Henry Daubrez |
| Location | 2001 N Clybourn Ave, Chicago, IL 60614, United States |
| Services Provided | Brand Strategy, Branding and Art Direction, Digital Products, Emerging Technologies (AR, VR, AI, etc.), Interactive Installations, Visual Design, Animation and Illustration |
| Top Clients | The NewYork Times, American Airlines, Microsoft, Burger King |
| Phone Number | +1 312-709-6815 |
| Email Address | hello@dogstudio.co |
| Website | https://dogstudio.co/ |
9. Scopic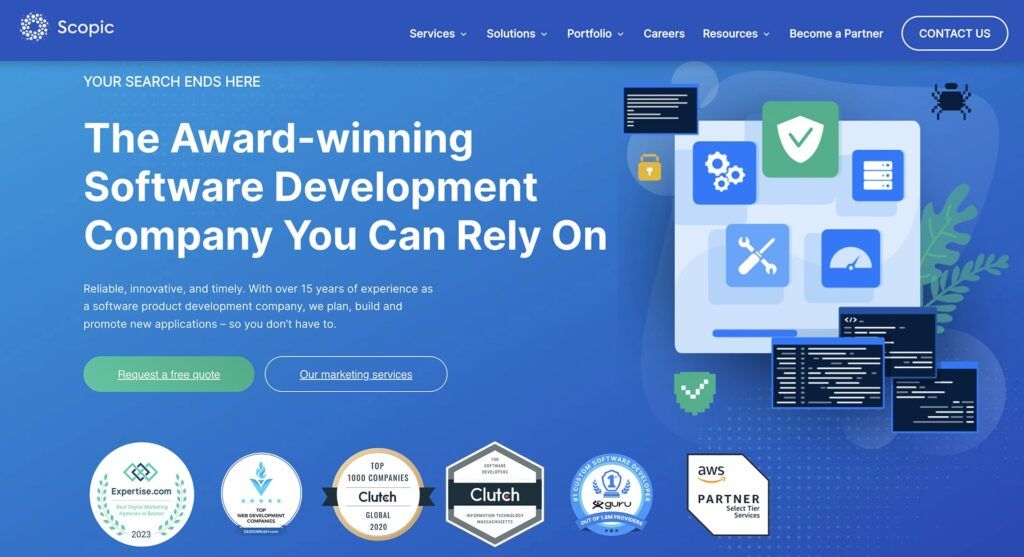 Scopic, headquartered in the USA, is a premier web development firm known for its exceptional digital solutions. With a keen focus on innovation, Scopic consistently delivers user-friendly and technologically advanced designs and websites. Their team of highly skilled developers and designers specializes in creating bespoke websites and applications that drive business success. Whether it's e-commerce, mobile apps, or web design. Choose Scopic for tailored, outstanding web solutions that elevate your online presence and performance.
| | |
| --- | --- |
| Established | 2006 |
| Key Contact | Mr. Tim Burr |
| Location | 11 Apex Dr., Ste 300A, PMB 2021 Marlborough, MA 01752 US |
| Services Provided | Web DevelopmentCustom software developmentMobile App DevelopmentUI/UX DesignMarketingIT services Staff Augmentation |
| Top Clients | RecipeIQ, PBT Marketplace, Orthoselect, Commercial Passport KYC |
| Phone Number | +1 (508) 886-3240+1 (855) 717-5586 (Toll-Free) |
| Email Address | sales@scopicsoftware.com |
| Website | https://scopicsoftware.com/ |
| Rating | 4.9 |
10. Buzzworthy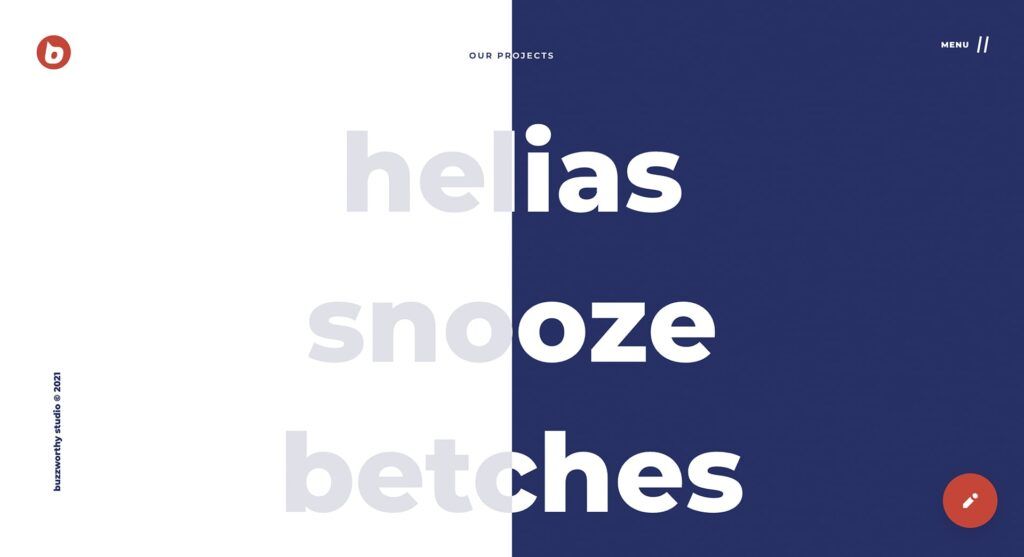 Buzzworthy, a prominent New York-based web development firm, shines with a portfolio boasting 1,200+ triumphs. They excel at crafting sites that marry aesthetics with functionality. Their adept developer squad wields mastery over diverse languages and frameworks, lauded for precision and punctuality by clients. Their services include web design, web development, e-commerce development, and website maintenance. Their clients appreciate their professionalism, creativity, and ability to deliver projects on time.
| | |
| --- | --- |
| Established | 2014 |
| Key Contact | Mr. Gary R. Stout |
| Location | Headquarters81 Prospect StBrooklyn, NY, United States11201 |
| Services Provided | Web Design, Web Development, Search Engine Optimization |
| Top Clients | Wework, Bareburger, Barstool Sports, Grapeseed Media, KINRGY |
| Phone Number | (855) 521-6014 |
| Email Address | hello@buzzworthystudio.com |
| Website | https://buzzworthystudio.com/ |
| Rating | 5 |
Commence your web development journey with Dezvolta!
Dezvolta, a distinguished Indian web development company, excels in creating bespoke websites for businesses of all sizes. If the pricing of the listed agencies is straining your budget, consider partnering with one of India's top web development companies. We're committed to providing high-quality solutions at competitive rates, ensuring your online presence thrives affordably and gets an exceptional return on investment.
Why Choose Us?
Discover the Dezvolta Difference
Your Vision, Your Website: At Dezvolta, our expertise lies in creating exceptional web solutions that seamlessly align with your vision. We take immense pride in crafting digital experiences that are meticulously tailored to your unique objectives and requirements.
Innovation Meets Functionality: Our websites are more than just stunning. They are fully responsive and optimized for search engines, guaranteeing a seamless user experience across devices and high visibility online. When you partner with us, you're guaranteed a truly unparalleled online journey that mirrors your distinct identity and aspirations.
Your Success is Our Track Record: With a portfolio spanning diverse sectors and countless successful projects, our expertise is tried and tested. Whether you require an e-commerce platform, a corporate website, or a complex web application, we have the skills and knowledge to bring your vision to life.
Quality Without Compromise: We understand that every business is unique, including its budget constraints. That's why we offer exceptional pricing structures and customizable packages designed to fit your financial parameters while maintaining our unwavering commitment to top-tier quality. Furthermore, you have the option to assess our website's quality standards on platforms like Quora , Crunchbase and Medium, where we legitimately publish articles. These articles offer readers insights into the caliber of our website.
Elevate Your Digital Presence with Expert Web Development.
By choosing Dezvolta, you can ensure that your website is in good hands and will help you achieve your business goals and objectives at an affordable price.
Unlock amazing opportunities with Dezvolta. Let's transform your online presence and elevate your business. Contact us now at (+91 96770 52717) for a consultation!